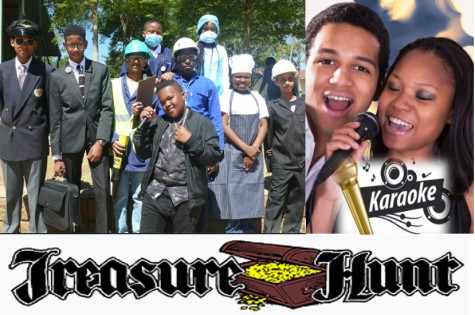 Friday, 3rd June 2022 promises to be a super fun-filled day at CMMSS! The culmination of Reading Month will see a host of fun (and educational) activities for students.
Things will seem a bit unusual on the premises at the start of the day because instead of students clad in their usual grey and white, the compound is expected to be awash with air hostesses, doctors, nurses, pilots, police officers, chefs and other career individuals in uniform. Yes! As you may have guessed, it will be Career Dress-up Day!
Form two students will be engaged in a Career Showcase where resource personnel from a wide range of fields will be making presentations to sensitize and inform students about various occupations and professions.
Later in the day, the students will be expected to use all their reading and reasoning skills to decipher clues with the hope of discovering hidden goodies in a prize-laden Treasure Hunt.
Following that event, the orators will be presenting their arguments and points passionately in what is expected to be a an intense debating competition.
Finally, in the afternoon, the festivities end with a grand Karaoke Jam where vocal from both the student and staff body will be belting out the lyrics of their their favourite tunes.
It will indeed be a Fantastic Friday!